Thank You, Lantzville!
Elected to Council in 2022
Meet The Candidate
Decades of experience serving BC communities.
Jonathan has spent his entire professional career working hard for our communities.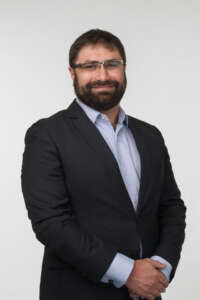 Serving in high-level roles in multiple not-for-profit organizations, Jonathan has raised millions of dollars and administered dozens of programs to support employment services, community food banks, immigration assistance, animal welfare, anti-racism initiatives and community support services. Now, he turns his attention to serving the people of Lantzville, to help make this wonderful community even stronger than it is today.
Jonathan's education in non-profit management and applied ethics has instilled within him a strong commitment to accountable, accessible, transparent, ethical, and common sense politics. For too long politicians have forgotten that they are employees of the people they serve, and that it is a privilege to hold such a position.
Jonathan chose to move from the "big city" of Vancouver to the amazing community of Lantzville to build a home and family with his spouse of 14 years. He loves the wonderful charm of Lantzville, its local businesses, friendly community and extensive natural beauty.
Together, we will continue to make Lantzville a wonderful place to live, learn, work and play, with opportunities for all future generations, while also honouring our history and elders.
Stay In Touch
Get the latest on Jonathan's campaign delivered directly to your email Inbox.
Your personal information will be kept strictly confidential and will not be sold, reused, rented, loaned or otherwise disclosed. You can unsubscribe at any time.
Contact & Donate
Your support and feedback is greatly appreciated.
Donations can be accepted up to the maximum allowed by Elections BC.
Please contact us directly for donations. Candidacy cannot become official until 2022 election opening. Should Jonathan officially enter as a candidate in the 2022 municipal election, all donations and expenses will be reported as per Elections BC guidelines.